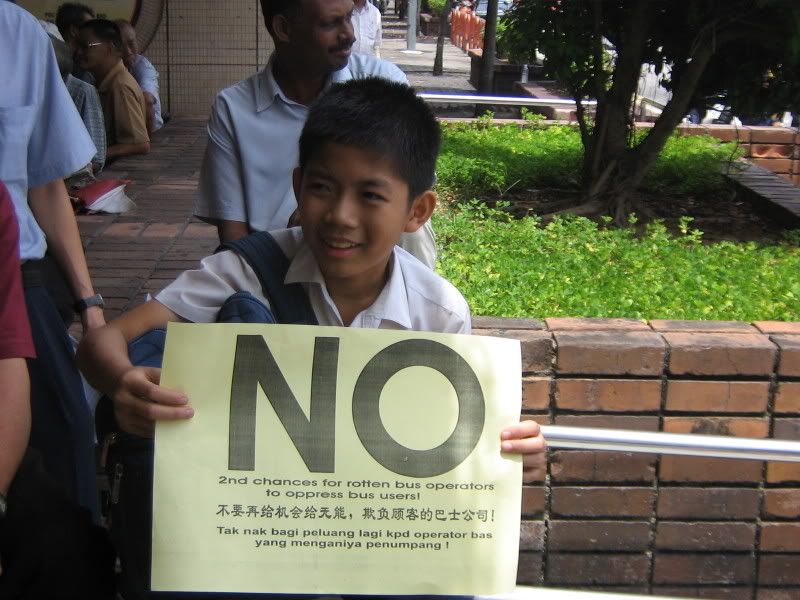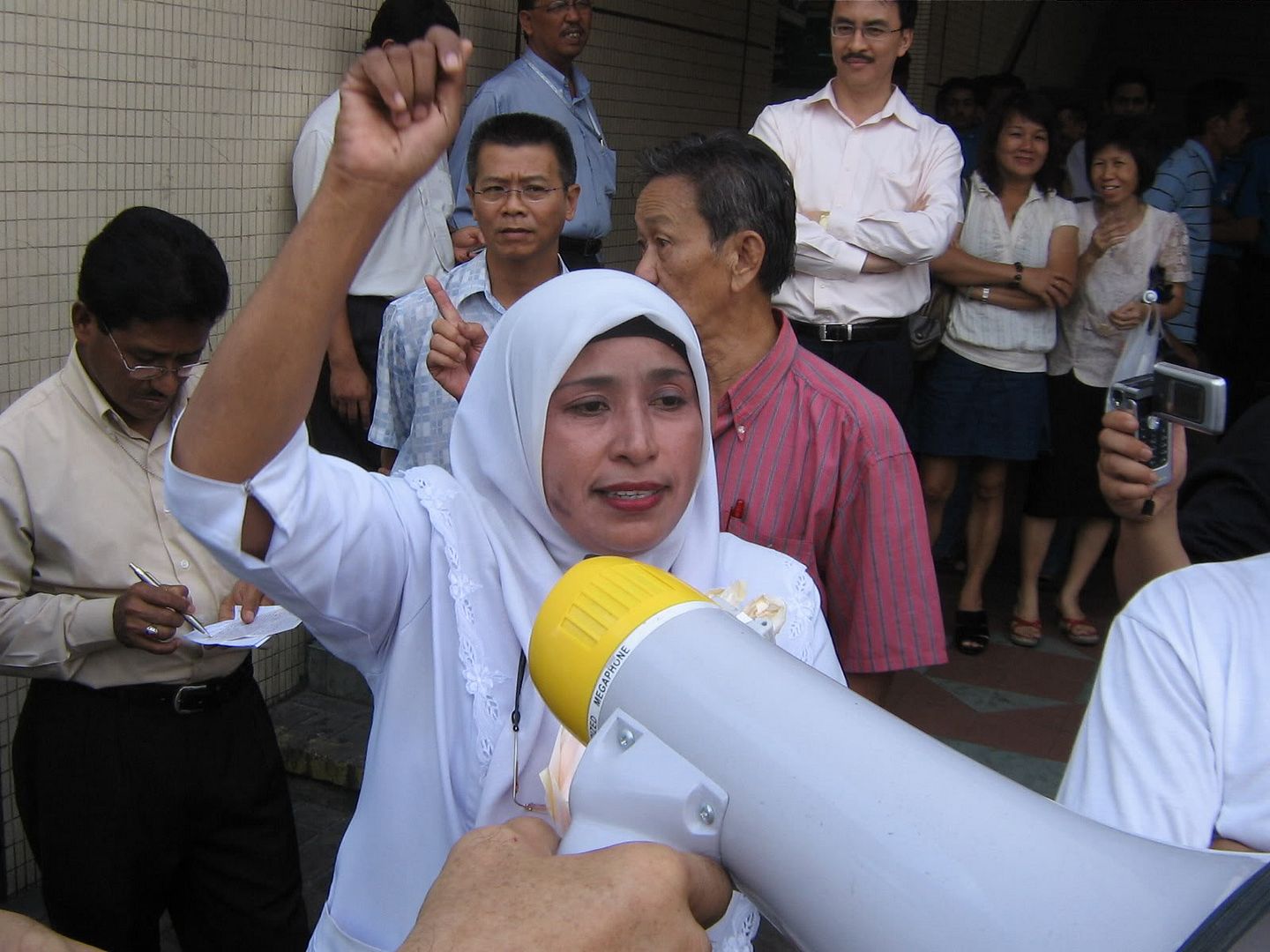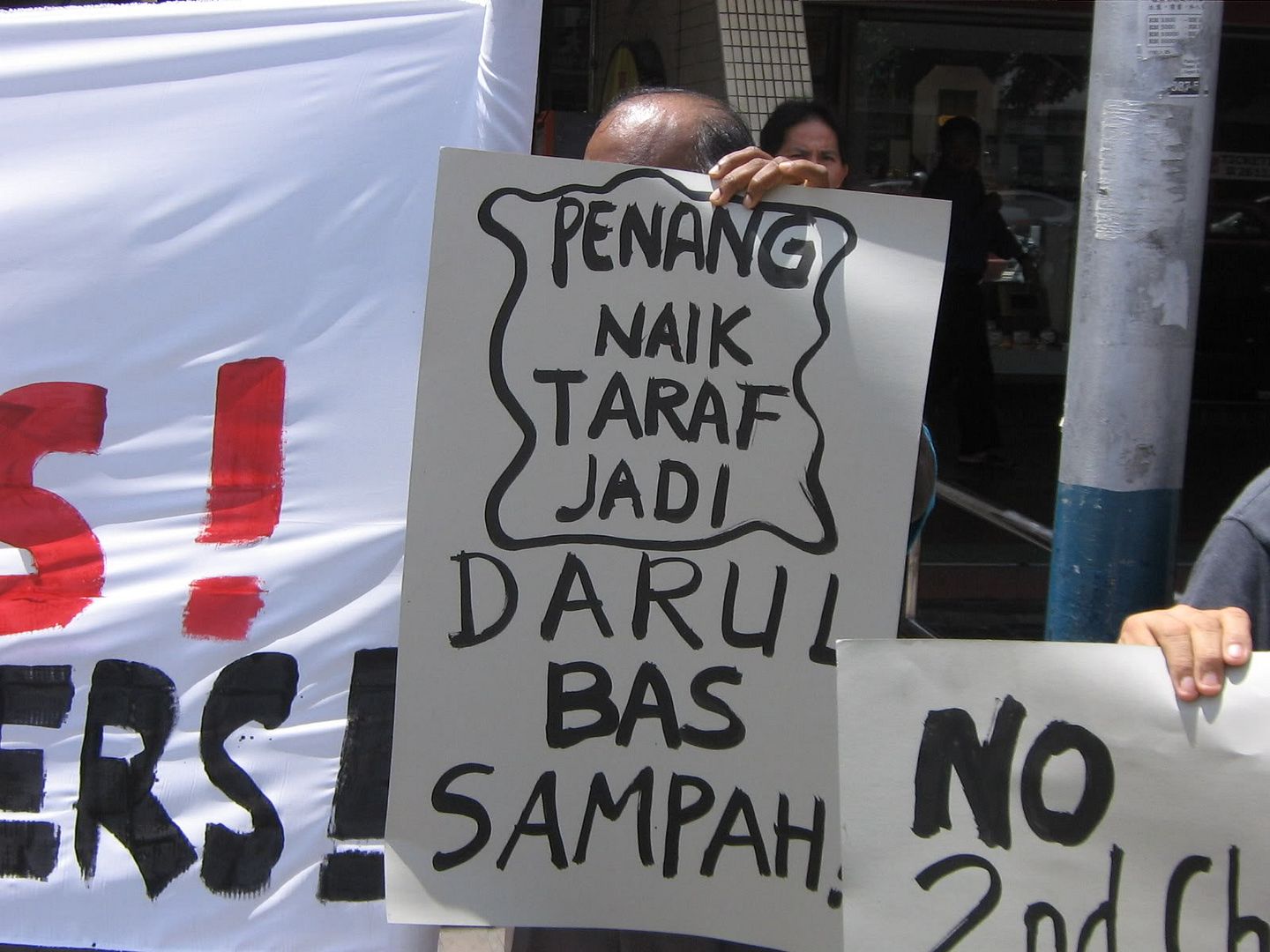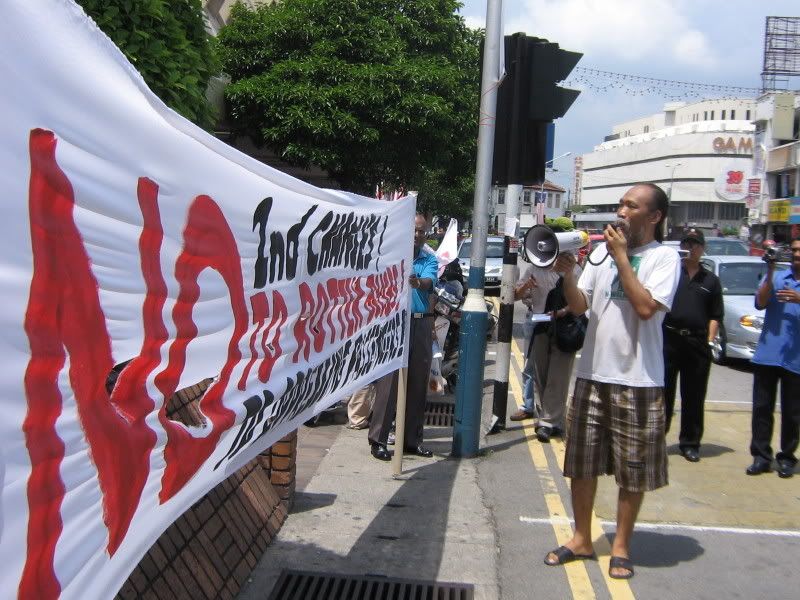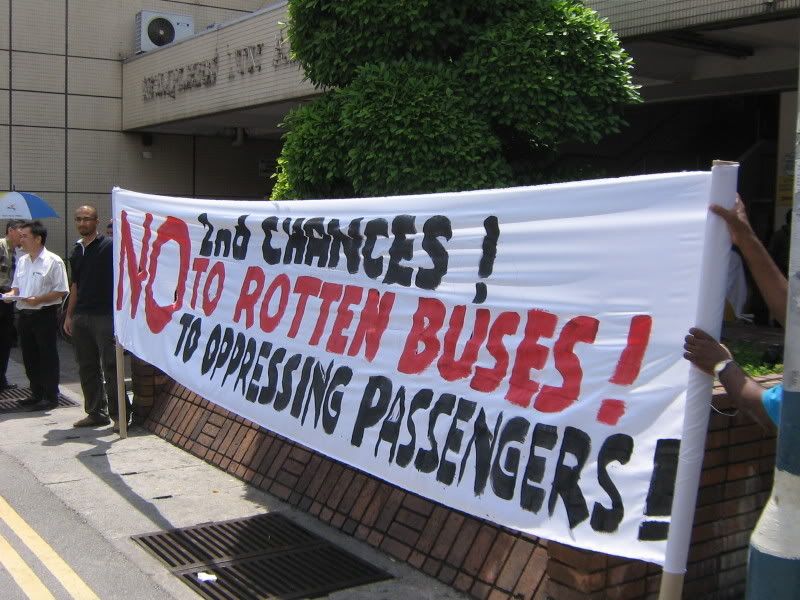 11 Aug 2006, Penang
A protest against the notorious rotten bus system, was held at noon today, at Penang Road, in front of Komtar Building.
People who are suferring under the current rotten bus system in Penang, were there in this protest, voiced out thier anger and frustration aganist the government inaction in providing a better public transport for the people.
After the bus revamping plan which lauched during April Fool Day (to fool the people?) failed, the bus system has backed to square one with the alternative plan hanging in the air.
How long will the people wait for a better bus?